Implement Procedures, Methodologies and Compliance with ease.
Just create checklists to ensure conistency.
You can can add checklists manually to any objects, creating Salesforce Tasks.
Checklists can be general or for specific Salesforce or Custom objects (e.g. Accounts, Opportunities) - and can be restricted to certain criteria,
e.g. Accounts with a Rating of Warm.
You can also create the tasks automatically
e.g. for all new or specific Accounts or when an Opportunity is won.
Tasks assigned to the Owner, a specific user - or use any user reference.
Checklist4sf works for everyone
Lightning or Classic UI
any Salesforce Edition
Checklist for Processes
Checklists can be simple task lists - for a single or multiple users.
Add dependencies, creating a workflow.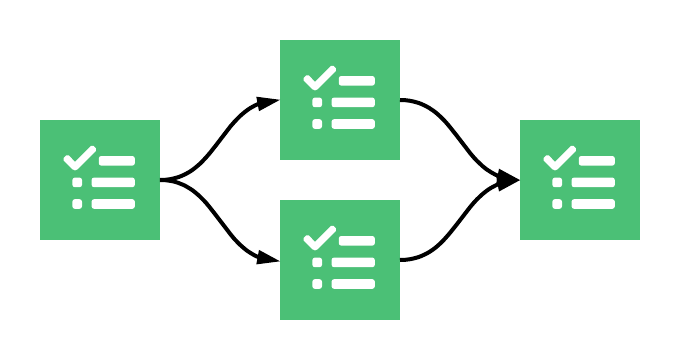 Now, Tasks can be executed in the proper sequence.
The Task Status is automatically updated from Waiting to Not Started for the dependent tasks.